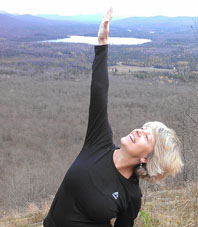 'Back in the Healing Woods' Retreats in the
Adirondack Mountains

March 2 - 4, 2018 Lake Clear Lodge, Lake Clear, NY
June 29-July 1, 2018 Wiawaka Women's Center, Lake George, NY
Private retreat costs:

:
We'll consider the following: # of people, length of your retreat - 1/2 day, full day, weekend, or longer, lodging on and/or off site.

We will work with your budget and make your retreat fit your needs.
Back in the Healing Woods Retreats
---
yoga & meditation - WELLNESS RETREAT
Nourishing the multi-dimensional body
Rt. 86, Lake Clear, NY in the Adirondack Mtns.
March 2 - 4, 2018 (Friday - Sunday)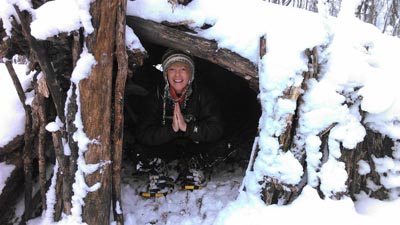 You are invited 'Back in the Healing Woods' to unplug from your daily 'to do' list. The Lake Clear Lodge, rich in history, and old world charm, awaits you as host for this Yoga & Meditation Wellness Retreat. 
Take time to ...
Recollect yourself completely
Experience inspiring practices rooted in classical yoga—eight fold path
Deepen your awareness of what's most essential
Connect with nature and feel too all the elements alive within
Learn about nutritional energetics—Cathy's Culinary Naturopathy
Leave renewed and with a greater sense of wholeness.
The Yoga movement is adaptive so everyone can participate comfortably. No yoga or meditation experience required. (Please contact the presenter if you have particular concerns or questions).
Weekend exchange: $489 includes 2 nights lodging (quad occupancy in a private chalet with kitchen and fireplace (other options such as a private room or private spa chalet are available), meals: 2 breakfasts,
1 lunch and 2 dinners, 5 yoga / meditation sessions, cooking demo, use of snowshoes and x-c skies, nature trail, waterfront property and more. Free gift for early bird bookings received by 2/2: Receive your Introduction to Nutritional Energetics package—a digital online class to access when you return home to continue Nourishing Your Multi-dimensional Body (value $250).
To book the retreat, extend your stay, or enhance your weekend experience - pre-book massage, shiatsu, reflexology … contact the Lake Clear Lodge for details.  Cathy:  518-891-1489
Extend your stay or enhance your weekend experience - pre-book massage, shiatsu, reflexology … call for details.
Click here for a flyer and tentative agenda (all activities are optional).
Yoga & Meditation presented by Mary Bartel click here for her Bio.
---
Back in the HEaling Woods Retreats
In the Adirondack Great Camp Tradition
---
Great Camp Sagamore - WELLNESS WEEKEND
On Lake Sagamore, Raquette Lake, NY in the Adirondack Mtns.
Yoga, Meditation & Paddling Retreat
Summer 2018 TBD (Friday - Sunday)
Renew your spirit 'Back in the Healing Woods'. Sagamore's extraordinary remoteness provides the ideal setting for an experiential weekend of nourishing yoga, guided, walking, and sound meditations. Plus, there will be other complementary activities and/or time to connect with nature.
This weekend will provide you with the perfect opportunity to recollect yourself and reconnect to the natural world. Unplug from your usual busy routine, and leave with a refreshed feeling of what is most essential.
---
Private Weekend Retreats
A retreat in the Adirondacks - Great North Woods is perfect anytime of year.
We design and host personal yoga and meditation retreats for individuals, couples, and small groups - half or full day, weekend or longer.

To consult and discuss retreat options please contact us (our contact info is listed above).
Inner Quest Yoga & Wellness Center
© Inner Quest Yoga · Responsive Web Design: