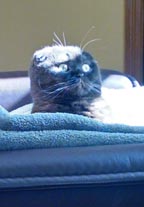 Studio fees:
Drop-in fee: $15.00, Student drop-in fee$12
5 Class Pass (valid 8 weeks): $65
10 class pass (valid 12 weeks: $120
18 class pass buddy pass, (valid 12 weeks): $198
Monthly unlimited yoga & qigong classes: TBA
Class fees include use of studio props: blocks, blankets, cushions, bolsters and mats (although we highly recommend students bring their own mat).

Private Yoga Lessons (one-on-one or group) - In Studio or Virtual
Cultivate or deepen your yoga practice. Private sessions are tailored to your specific needs. Consider your intention for private session(s). Are you seeking stress transformation, detailed examination of postures or posture flows? Do you want to go deeper into your practice with meditation or pranayama (breathing technique) instruction?
Structural Yoga Therapy and Integrative Restoration (iRest Yoga Nidra) - In Studio or Virtual
Yoga can provide empowering practices to help with the challenge of physical concerns, injury, illness, and/or emotional discomfort.
One-on-one yoga therapy sessions are available for chronic conditions, pain management, and spiritual growth.
Call Mary for a free phone consultation.
Inner Quest Yoga & Wellness Center